Khao Yai #4
Ok...accomodation sorted [see yesterday].
We have a bit of time this afternoon, but not enough to go into the National Park...let's save that for tomorrow...so we'll drive about the country near the Park and see what we can find.
Well...here is something interesting...a huge statue of one of Thailand's most famous Monks is being constructed in a large paddock that is in the process of being turned into a garden.
Here it is closer up, and there are some artists on the scaffolding [near his right knee] to give you some sense of scale...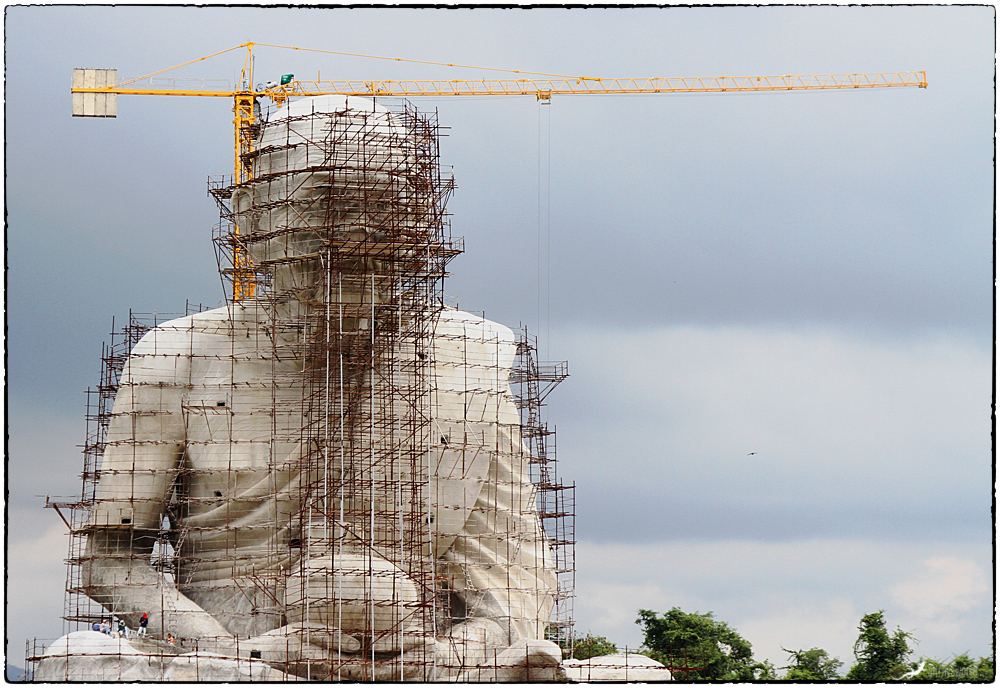 | | |
| --- | --- |
| camera | Canon EOS 7D |
| exposure mode | shutter priority |
| shutterspeed | 1/250s |
| aperture | f/9.0 |
| sensitivity | ISO320 |
| focal length | 35.0mm |
Popula Shrub #3
Khao Yai #5
Khao Yai #3