Brown Glutenous Rice
We grew a small plot of Brown Glutenous Rice for the first time this year.
I took a couple of images so I could see what it looked like. I was quite surprised to see the elaborate pattern on the husk in the first picture.
The second picture shows the kernals after they have been de-husked and are ready for cooking...we have a small machine for performing this function.
Glutenous Rice is also called Sticky Rice, as the kernals stick together when the rice is cooked. It is especially favoured for meals that are eaten without utensils, and also for making various sweet foods.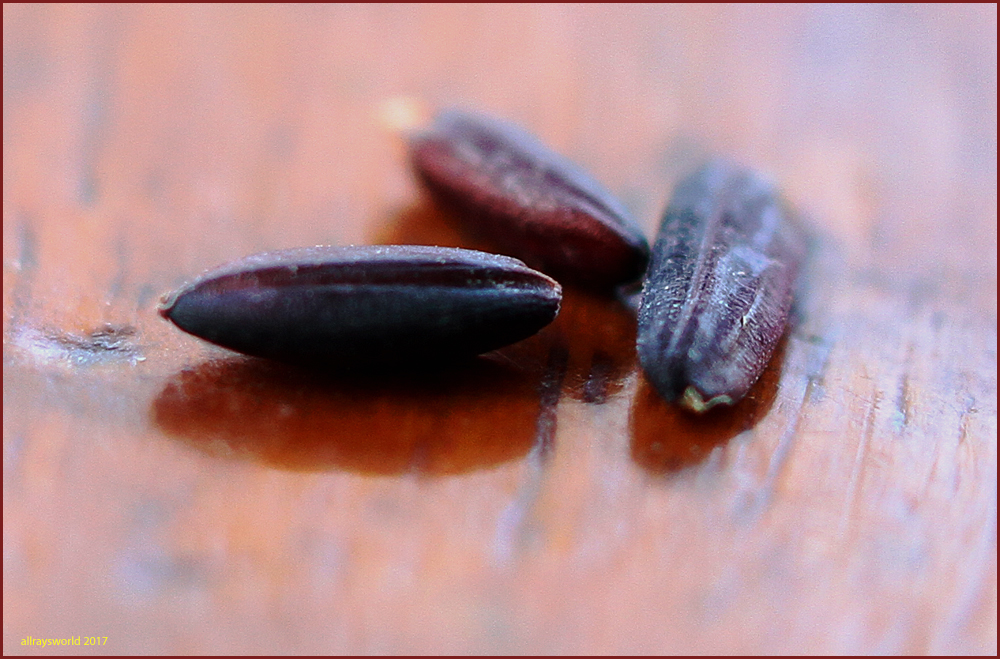 | | |
| --- | --- |
| camera | Canon EOS 7D |
| exposure mode | shutter priority |
| shutterspeed | 1/60s |
| aperture | f/2.8 |
| sensitivity | ISO250 |
| focal length | 100.0mm |
Popula Shrub #3
Garden Lover
Garden Wonders #4