Baya Weaver
Each year, around April, the noisy, social Baya Weavers create a community of elaborate woven-grass nests in a large tree not far from our house.
This is the male...he does all the work, frantically trying the impress his gal. He pulls strips of green grass leaves from plants and creates this masterpiece over a period of 2-3weeks.
Here is a nest in an early stage of construction: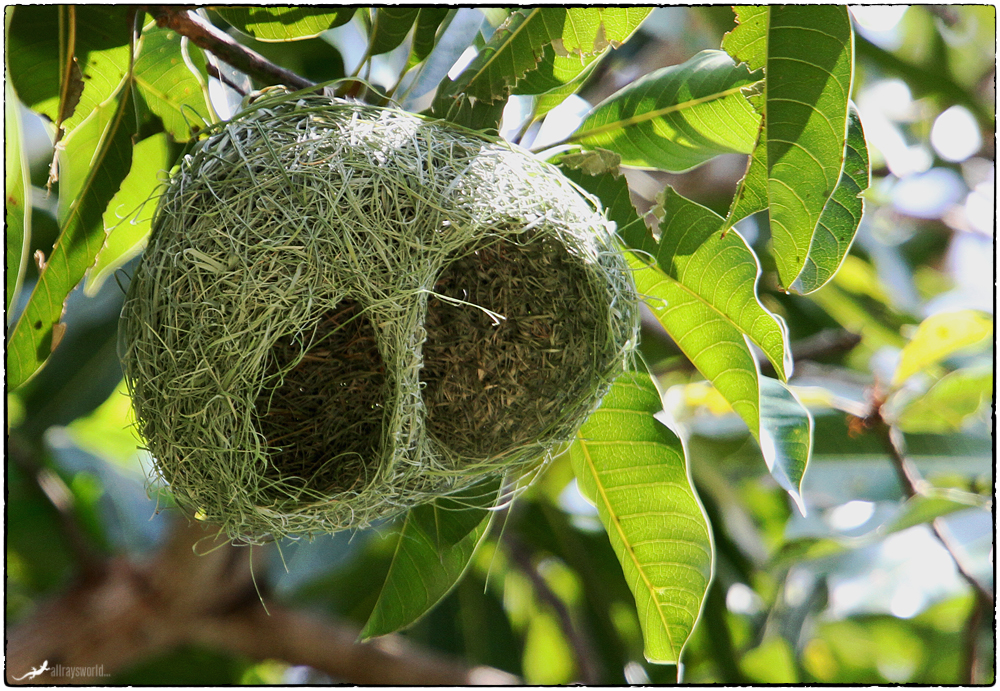 And, here is the Gal...supervising construction...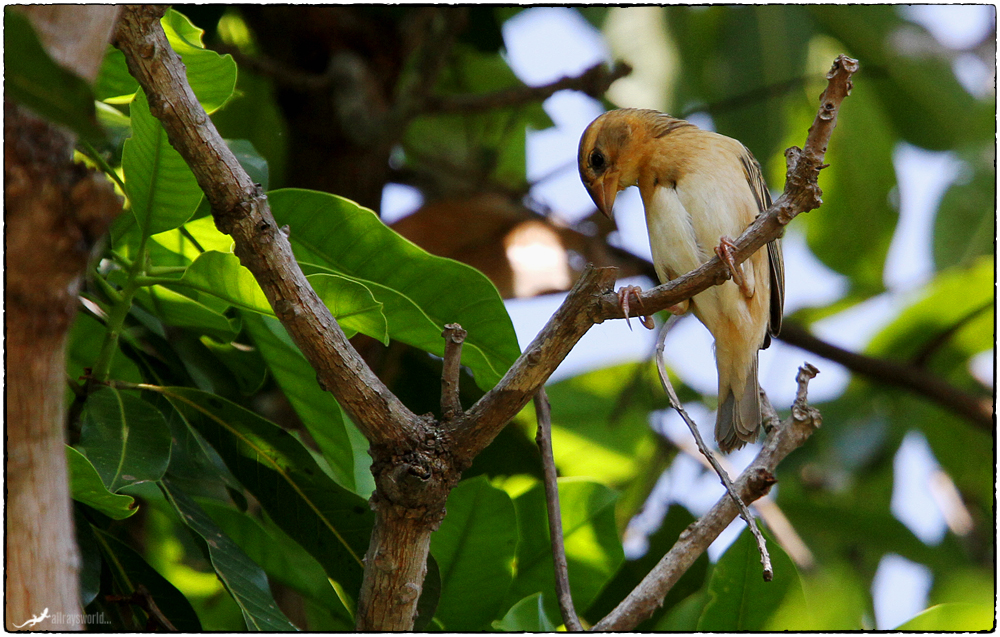 | | |
| --- | --- |
| camera | Canon EOS 7D |
| exposure mode | shutter priority |
| shutterspeed | 1/320s |
| aperture | f/6.3 |
| sensitivity | ISO400 |
| focal length | 280.0mm |
Brahimy Kite
Khao Yai #01
Enmeshed