Sunbirds #2
The second couple are of the species known as Purple Sunbird.
The female looks quite like the female of all other Sunbird species. The male is dressed in exquisite, iridescent, purple plumage, and he is also quite vocal.
I see the couple together in the First Love shrub, so believe they also have chicks in their nest.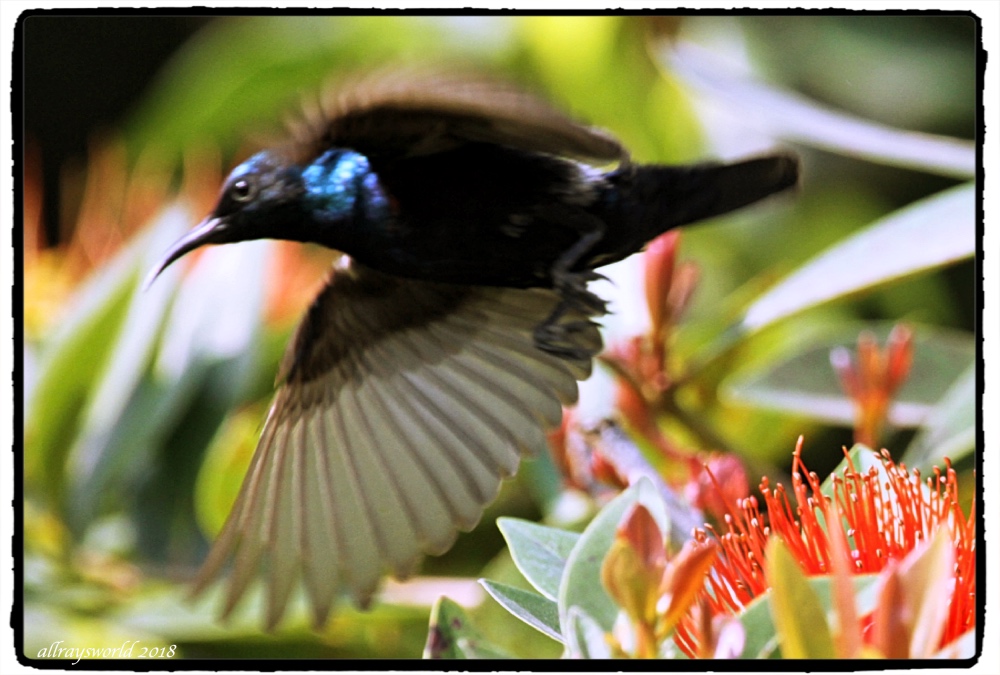 | | |
| --- | --- |
| camera | Canon EOS 7D |
| exposure mode | shutter priority |
| shutterspeed | 1/400s |
| aperture | f/7.1 |
| sensitivity | ISO400 |
| focal length | 400.0mm |
Fly on wet leaf
Sunbirds #3
Sunbirds #1