Long distance pedalling
Its nearly 1800!
I started riding from this same spot, in the dark, today at 0500.
300km have passed under the wheels during that time.
It's not really a race but they do record finish times and order of finish. I was quite chuffed, as oldest of about 200 participants, to be informed I was 8th to finish.
Standing up is a bit of a challenge, but there is just enough presence of mind to get a smile out of me...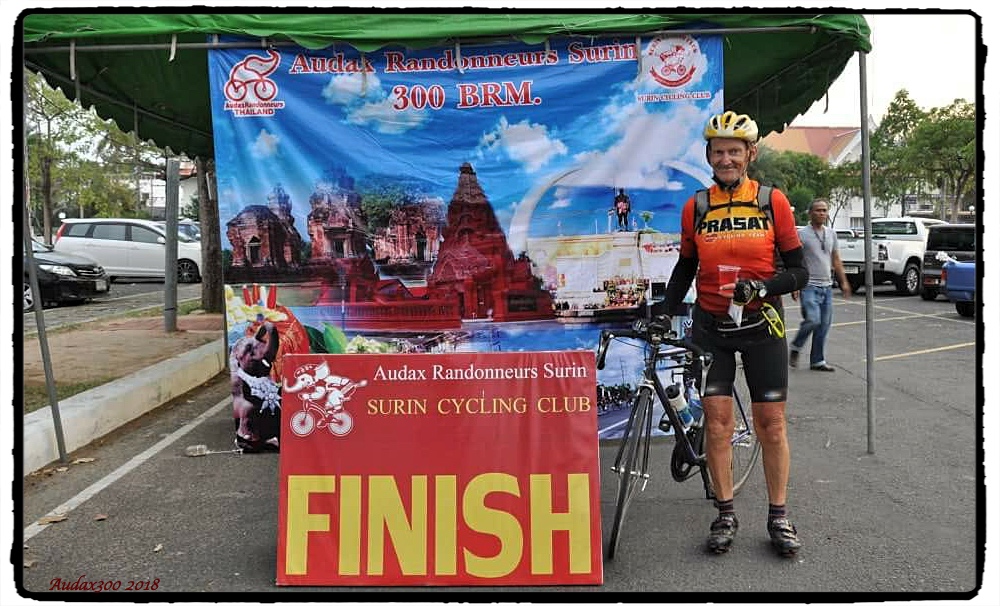 | | |
| --- | --- |
| camera | unknown |
| exposure mode | full manual |
| shutterspeed | unknown |
| aperture | f/0.0 |
| sensitivity | unknown |
| focal length | 0.0mm |
Fly on wet leaf
Elegance
Stiltfly