Cooperative Companions
Such a common sight around the village.
The cow has been eating grass for a couple of hours, and is now having a rest...sitting down and chewing her cud [regurgitating the grass into her mouth and re-masticating it].
Her companion, the Little White Egret [aka Cattle Egret] is standing close by and waiting patiently for the cow to get on her feet again and eat some more grass...the cow will disturb insects, like grasshoppers, which the egret will plunder.
This cow has a second companion, a White Vented Myna...it is sitting on the cow's shoulder, and will busy itself in looking for cow ticks and other tasty comestibles that live on the cow's skin or in her ears or even up her nose.
Good companions to amuse each other during the long, monotonous day.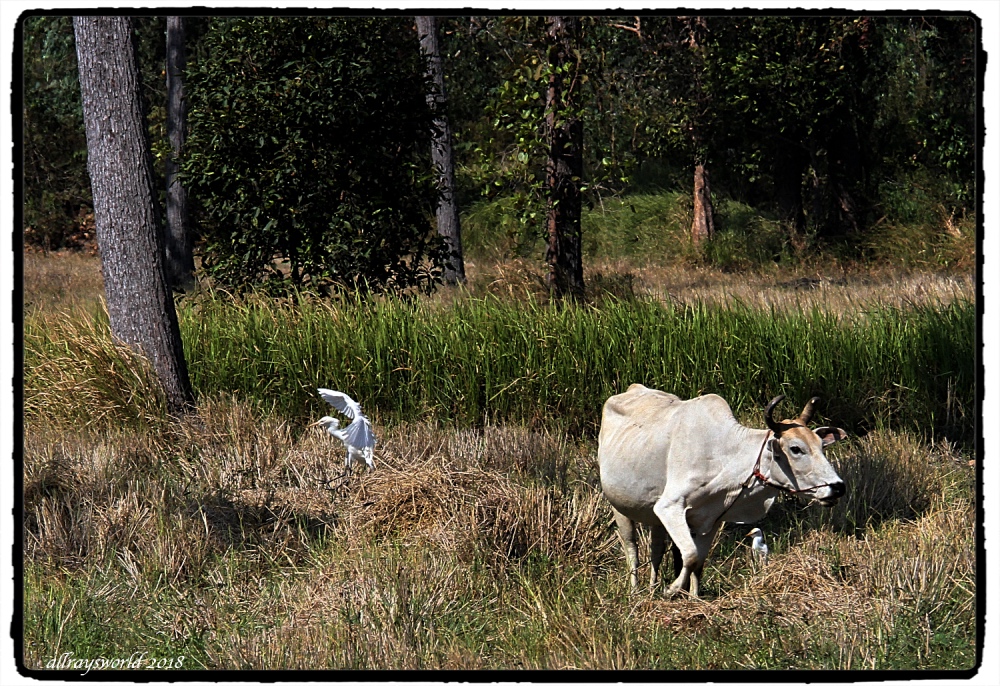 | | |
| --- | --- |
| camera | Canon EOS 7D |
| exposure mode | shutter priority |
| shutterspeed | 1/800s |
| aperture | f/10.0 |
| sensitivity | ISO320 |
| focal length | 280.0mm |
Australia #19
Useful set of wh...
Essence of up-co...