Ironhorse tracks
While visiting a sick friend in a Village in Buriram Province, I had a little free time.
I borrowed a bicycle from a village lady, and rode out to the railway tracks at a point about midway on the nearly 700km line between Bangkok and Ubon Ratchathani.
Thailand's railways mainly use a 1metre gauge track. Thailand lines are generally in poor repair, and de-railings are very common despite slow speeds...however, this section looks quite well maintained.
In the lower image you can see I have parked the borrowed bicycle near a level crossing which is totally lacking any signage or other safety mechanism distractions.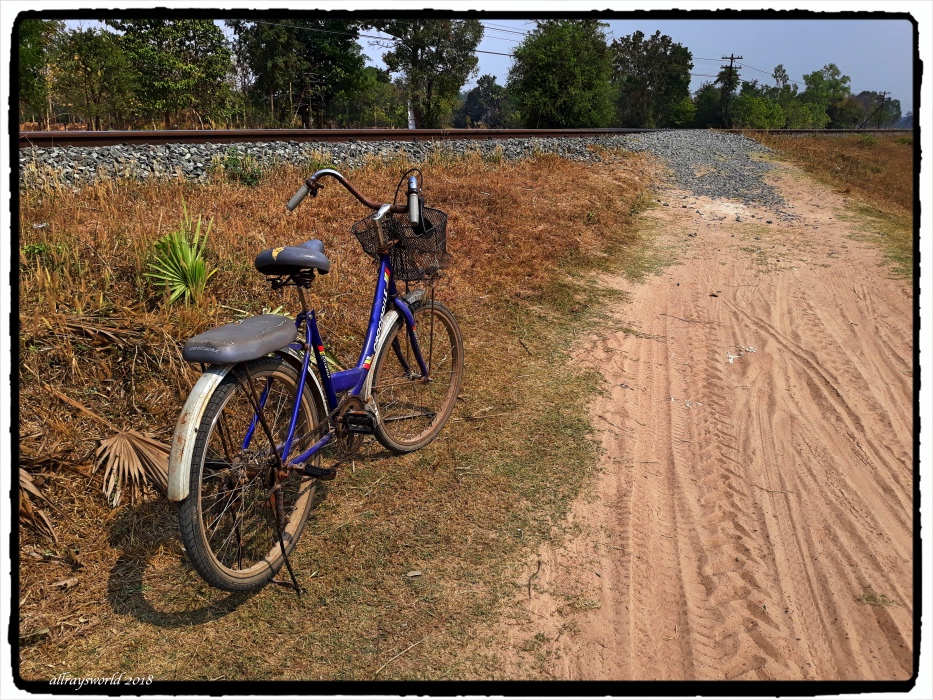 | | |
| --- | --- |
| camera | SM-J730GM |
| exposure mode | full manual |
| shutterspeed | 1/1250s |
| aperture | f/1.7 |
| sensitivity | ISO40 |
| focal length | 3.7mm |
Australia #19
Ritual for the s...
WarmShowers