Ritual for the sick
Recently we visited a sick friend [actually the man who built our house...we are now close friends] in Buriram Province. When we arrived at his house, in a small village, he was not there but attending a twice weekly blood dialysis treatment in a hospital 40km away. There were about 50 friends and relatives gathered at his house, and they were preparing and consuming a small celebratory feast while waiting for him.
Soon after he arrived home, seven monks joined the group and lead Rituals for the Sick in his living-room...lots of chanting, offering of cash gifts to assist with medical treatments, burning of candles and incense, throwing of water...
The top image shows a small section of the attendees, all sitting on the floor in the living-room. The bottom image shows the monks, also sitting on the living-room floor, with our sick friend in the right of the frame.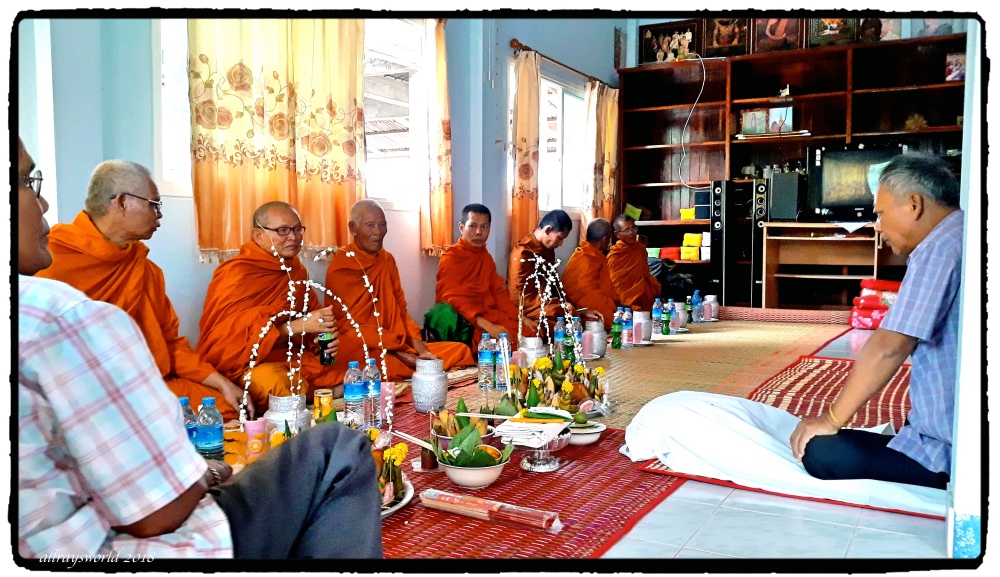 | | |
| --- | --- |
| camera | SM-J730GM |
| exposure mode | full manual |
| shutterspeed | 1/50s |
| aperture | f/1.7 |
| sensitivity | ISO80 |
| focal length | 3.7mm |
Australia #19
Little Jumper #1
Ironhorse tracks