Far East Thailand #04
We arrive at Khong Chiam by early afternoon on Day 2. This is a popular tourist destination for Thai folks but mainly unknown to foreigners...it is at least 700 kilometres from Bangkok...quite remote...but services several attractive National Parks and is a great place to sit and eat/drink whilst observing Laos on the other side of the Mekong river.
In the second picture you can see Tim and Ray are waiting for their coffees to be served, and the top picture shows what they would see if they lifted their eyes off Tim's smartphone...that is the mighty Mekong river, and the communist Country of Laos is on the far bank.
It is supposed to be high season, but seems very quiet and relaxed here...everyone is friendly and smiles are common.. There are a couple of floating restaurants in the river...we might eat at one of them tonight. On the Laos bank a smallish village is visible...one talkative local says the village is full of cold beer and very friendly Laos gals, and slipping across the river in a boat at night is ignored by Immigration police...we might forgo the physical, and merely enact that journey in our dreams...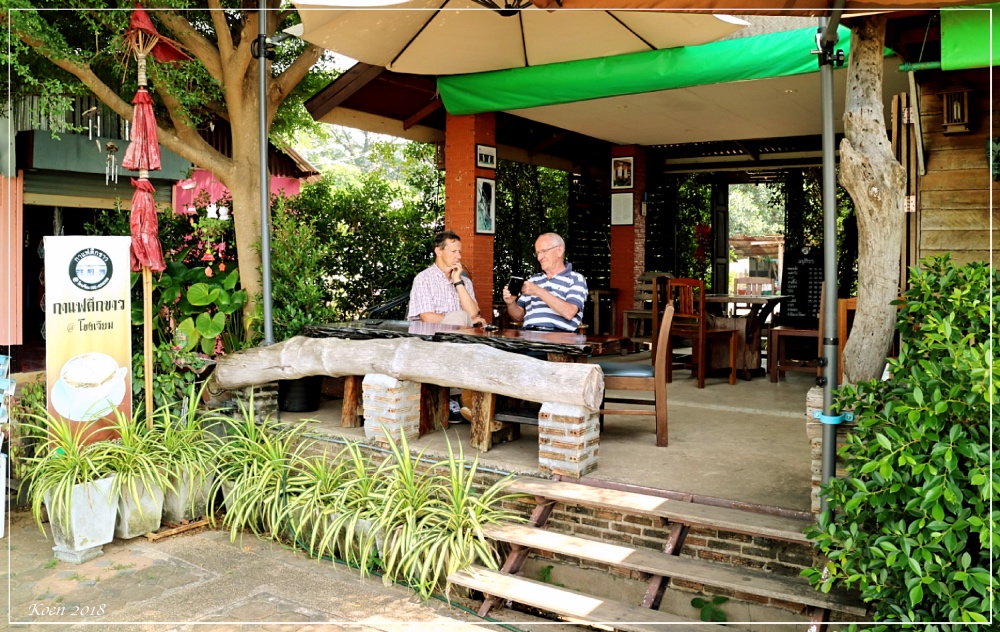 | | |
| --- | --- |
| camera | iPhone 6s |
| exposure mode | full manual |
| shutterspeed | 1/2849s |
| aperture | f/2.2 |
| sensitivity | ISO25 |
| focal length | 4.2mm |
Bike Tour 2019 #...
Far East Thailan...
Far East Thailan...