Far East Thailand #9
Back in Khong Chiam by late evening, we stroll beside the river to a small pod of hire boats, and book one for a cruise next evening...800baht [about US$25] for 2 hours on the Mekong and Mun rivers at their point of conjunction.
Then, noticing...as one does...that the sun has passed below the yard-arm, we immediately break our strolling rythm, find a vacant table on the river-side walk, and sluice the dust out of our throats.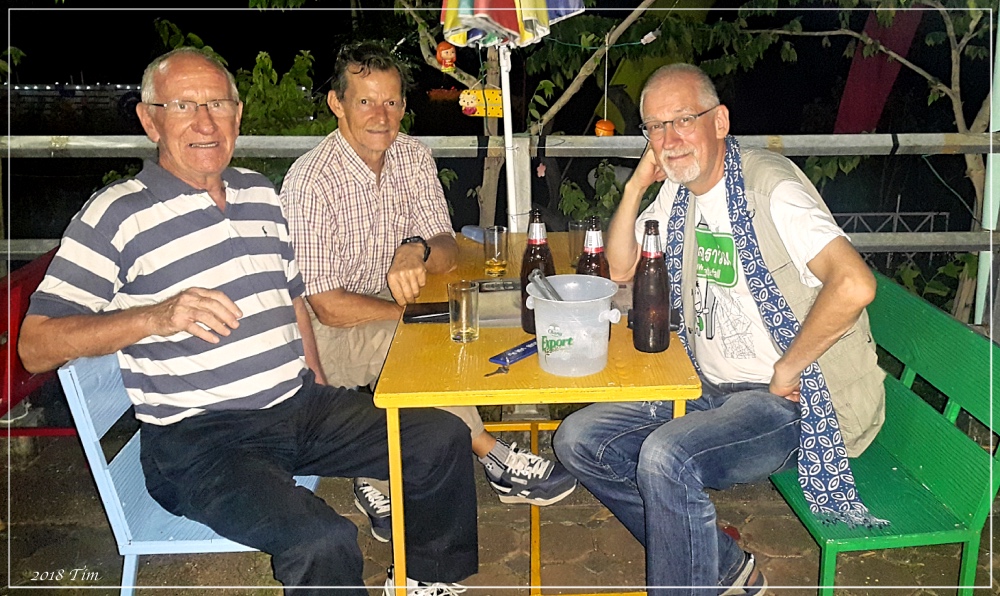 Several beers later, having debated and solved World Hunger and other previously intractable issues, we are ready to eat, so we make our way down to waters edge and board one of the floating restaurants.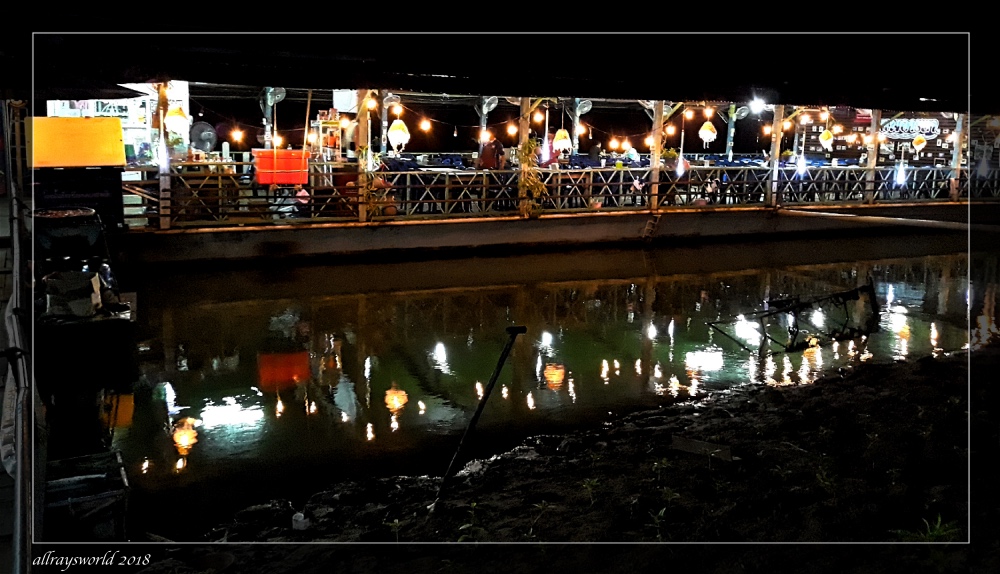 A pleasant, slow-paced, beer-lubricated dinner is consumed.
On the slow walk back to our hotel, we come across a place that rents bicycles, and just happens to have four MTBs available...we book them for two mornings from now. We also see that this interesting place offers breakfast from 0700, so book a meal for three for the following day.
All sorted...time for bed...