Far East Thailand #11
This morning we are off to the city of Ubon Ratchathani to pluck Piya, the 4th member of our group, from the Arrivals Lounge of the airport. Enroute, we stop briefly at the dam of the Sirinthon Reservoir, where we see this experimental floating Solar Panel Farm.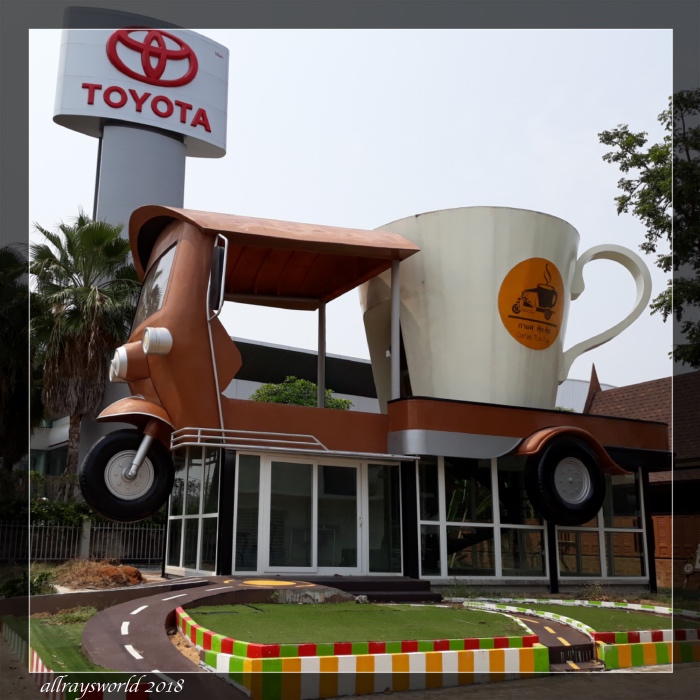 Soon after, we pass through a small city that seems most remarkable for its failed coffeeshop disguised as a giant Tuk Tuk.
We have an unplanned 1 hour tour of the suburbs of Ubon Ratchathani when Koen's navigating skills are found wanting in the situation where all roads near the airport are being simultaneously renovated and up-graded...eventually, though, we break into the airport and rescue our comrade.
Then it is back to Sirinthon reservoir to eat at a huge floating complex of restaurants. I take the opportunity to observe Piya's beer-guzzling abilities, and conclude that he will not cramp our style at all.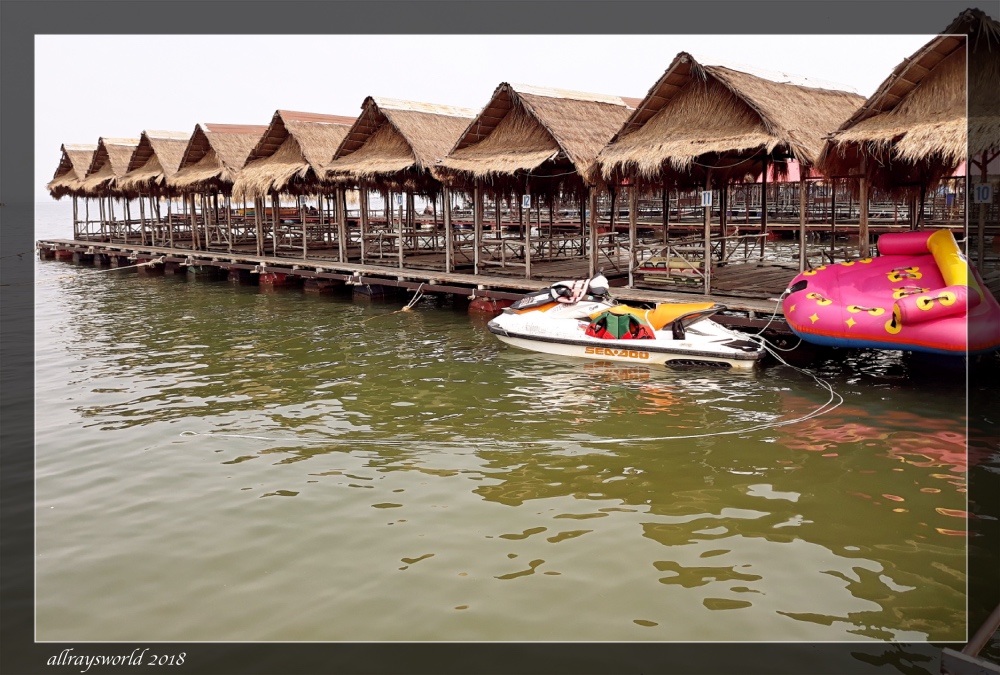 | | |
| --- | --- |
| camera | SM-J730GM |
| exposure mode | shutter priority |
| shutterspeed | 1/3356s |
| aperture | f/1.7 |
| sensitivity | ISO40 |
| focal length | 3.7mm |
Bike Tour 2019 #...
Far East Thailan...
Growth