Far East Thailand #12
On a whim, we stop briefly at a temple that overlooks the Mun River a few kilometres upstream from its confluence with the Mekong. The local village folks are working on preparing the temple for a major festival of some kind. The villagers are delighted that 3 foreigners in a black limo have shown up at their temple...they regard it as some sort of positive sign, and want us to eat with them, and come back in a couple of days to be Guests Of Honour at their rituals.

The large, Seated Buddha icon has clearly been freshly coated in gold.
There is a new, and unique, pagoda with a spiral staircase running clockwise from bottom to top...it is not quite completed but will be finished by the time of the festival.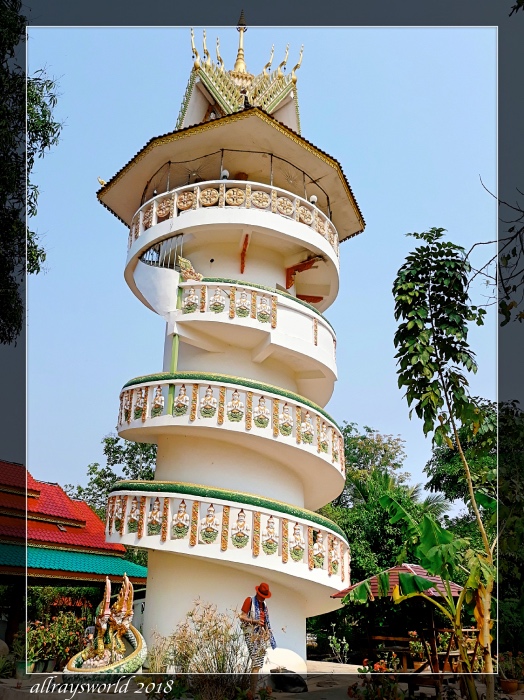 Tim makes an excellent image of a small [about 2.5metres] Seated Buddha icon encased in very neat string-work. String plays an important role in Buddhist rituals...it ties stuff together...at least once each year our entire Village gets a string around its perimeter.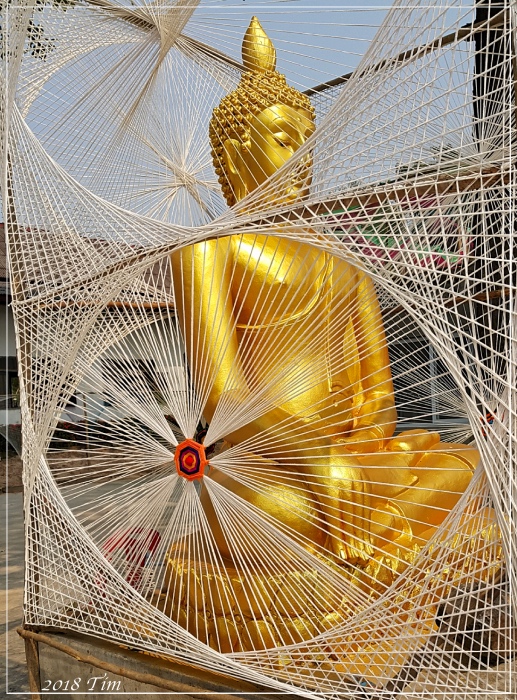 | | |
| --- | --- |
| camera | SM-J730GM |
| exposure mode | shutter priority |
| shutterspeed | 1/2985s |
| aperture | f/1.7 |
| sensitivity | ISO40 |
| focal length | 3.7mm |
Bike Tour 2019 #...
Far East Thailan...
Far East Thailan...