Far East Thailand #20
Approaching sunset, so time to cruise back down to the Mekong River to disembark.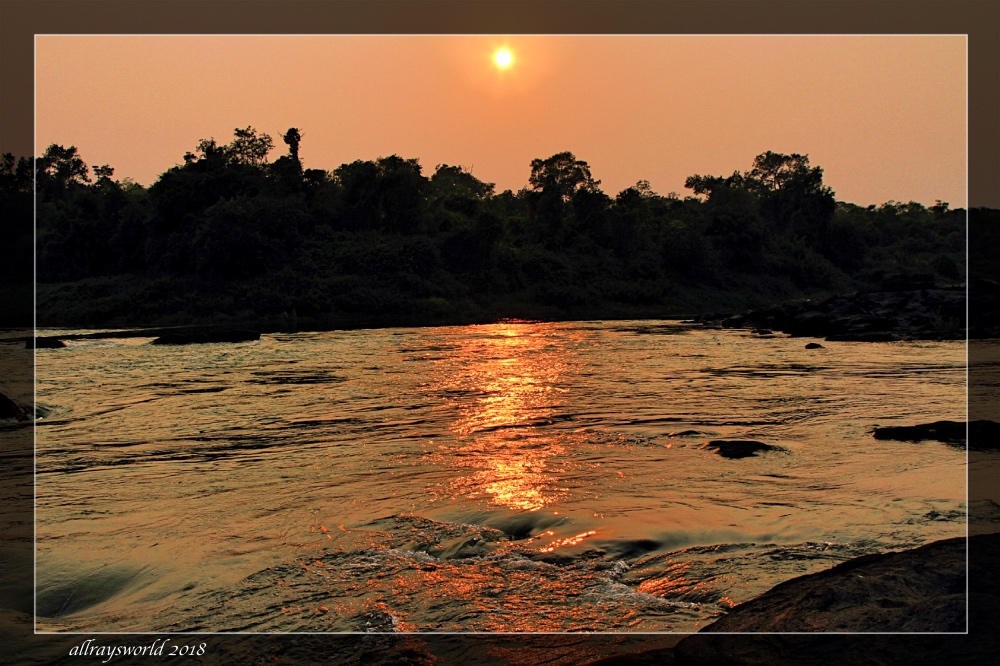 In fact, time now to bring this Trip to a close. After another stroll around Khong Chiam, another fine dinner, several more cold beers, we retired for another good sleep at "Once upon a Time".
Next morning, another excellent breakfast, then Tim and I drop Koen [overlanding through Laos to Vietnam, before flying back to Bangkok, as part of his Travel Agent duties] and Piya [looking around Pakse city in Laos before flying back to Bangkok] at a Laos border crossing, and then have leisurely drive back to my house which we reach mid-afternoon.
I hope you enjoyed traveling with us.
Here is a GIF I made from low-res page proofs of a photobook I made as gifts for my co-travellers...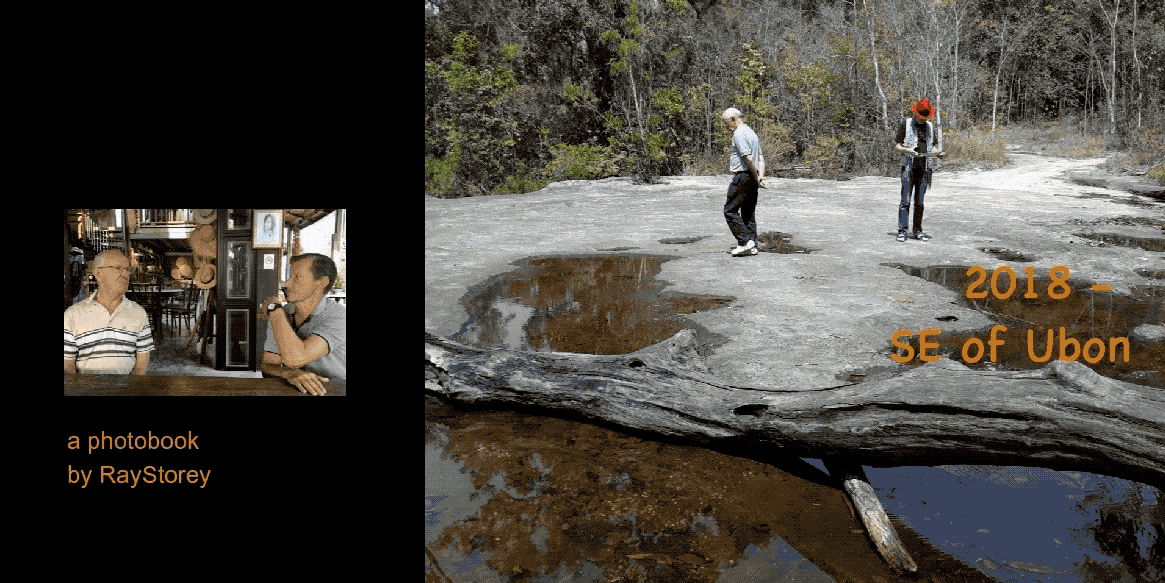 | | |
| --- | --- |
| camera | Canon EOS 7D |
| exposure mode | shutter priority |
| shutterspeed | 1/200s |
| aperture | f/9.0 |
| sensitivity | ISO320 |
| focal length | 24.0mm |
Bike Tour 2019 #...
A wet day
Far East Thailan...